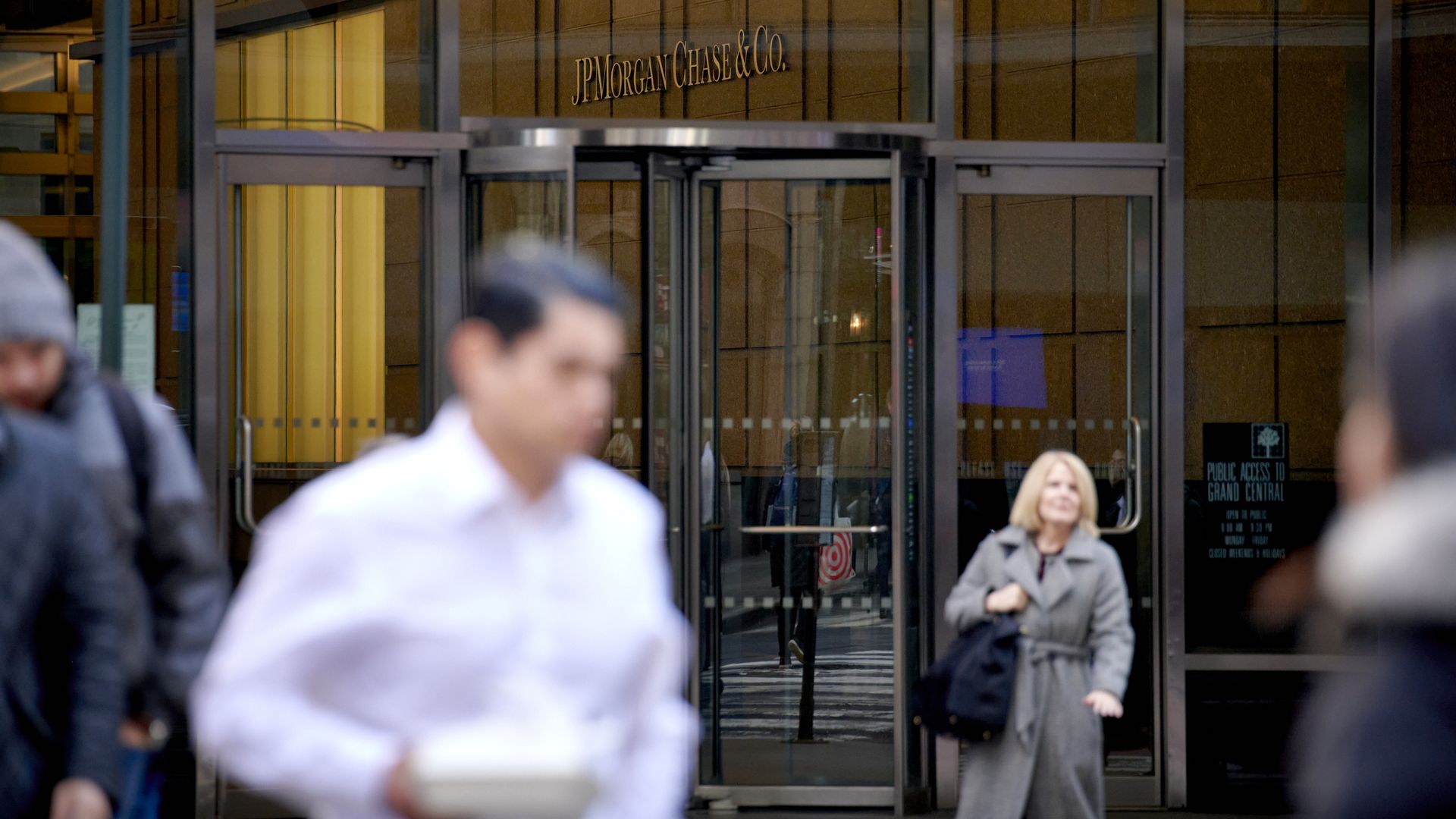 Photo: Gabby Jones/Bloomberg via Getty Images
Managing directors at JPMorgan Chase must now be in the office every weekday, Axios has confirmed. Bloomberg earlier reported the news.
Why it matters: Wall Street giants started to push harder for workers to return to offices last year, even as continuous studies reflect how much many people prefer flexible and hybrid work.
What they're saying: "We learned a lot during the pandemic about how important flexibility can be in terms of taking care of family and other personal matters. So just as it was prior to COVID, we fully expect our people to have flexibility, as appropriate," JPMorgan's operating committee wrote in a note to staff reviewed by Axios.
At the same time, because the bank believes that "being together in person is the best way to build and strengthen our culture" and that its "leaders play a critical role in reinforcing our culture and running our businesses … We need them to lead by example, which is why we're asking all managing directors to be in the office five days a week."
What to watch: Calls for a return to office have been spreading, across sectors, as have callouts of hypocrisy.
"Many managers — from middle management to the C-suite, depending on the workplace — are continuing to work remotely, but at the same time are calling their employees back to the office," Rani Molla writes at Vox.
Go deeper
CEO pipeline threatened by burnout
Source: Read Full Article