Police have fired teargas at protesters in Hong Kong after nearly 200 political figures from around the world condemned China's plans for new security laws.
Hundreds of demonstraters clashed with security officials in Hong Kong's Wanchai district on Sunday over Beijing's proposals to set up government intelligence bases in the territory.
Protesters were seen cowering behind umbrellas as officers with shields fired the gas to try to disperse crowds of activists and journalists carrying "Free Hong Kong" signs.
China says it wants to prevent a repeat of last year's riots, which were triggered by a bill that would have allowed islanders to be extradited to the mainland.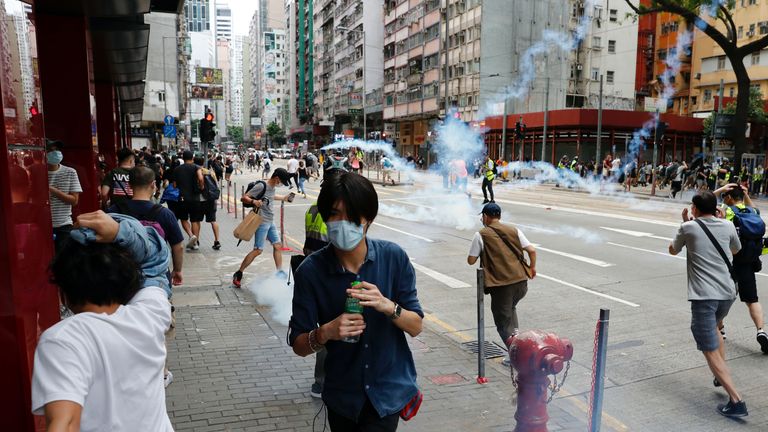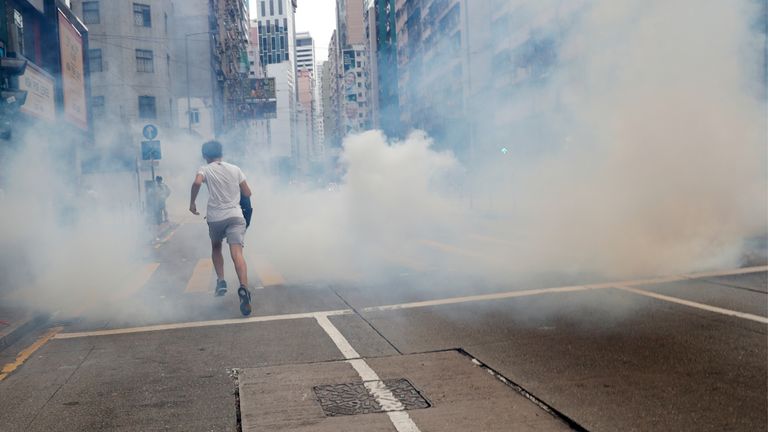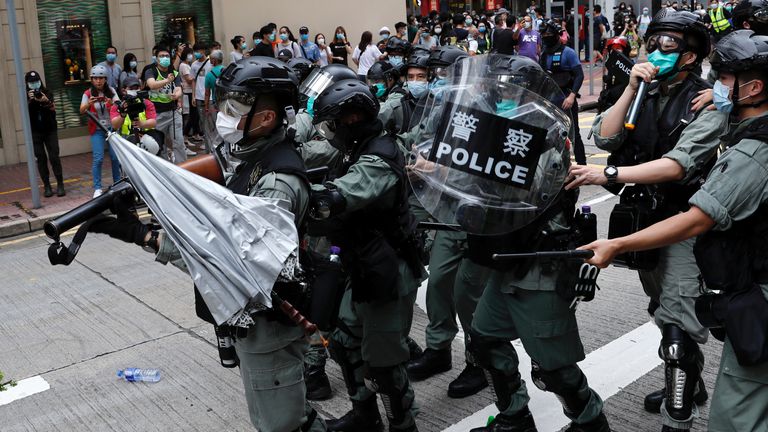 Source: Read Full Article