The coronavirus pandemic has shown the "merits" of the union between England and Scotland are "very strong", the prime minister has said.
Speaking during his first visit to Scotland since his December general election victory, Boris Johnson reiterated his opposition to a second independence referendum.
The PM said the strength of the UK has been crucial in the fight against COVID-19 and expressed his desire to "build back better" post-pandemic.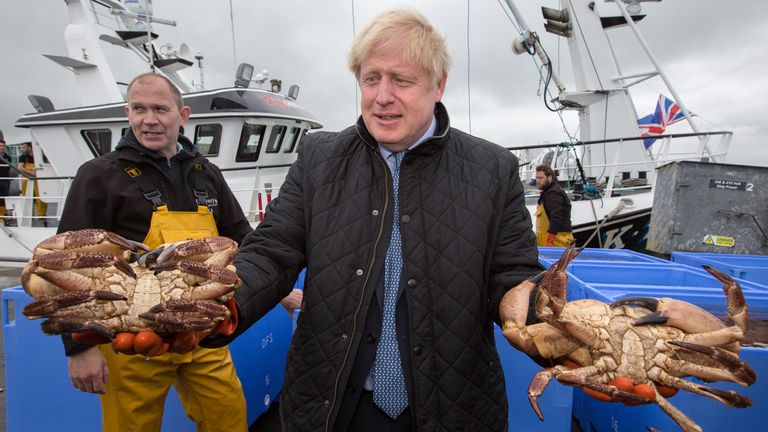 He described the union as a "fantastically strong institution", which has "helped our country through thick and thin".
Mr Johnson continued: "It's very very valuable in terms of the support we've been able to give to everybody throughout all corners of the UK.
"We had a referendum on breaking up the union a few years ago, I think only six years ago, that is not a generation by any computation."
Nicola Sturgeon's devolved administration in Edinburgh has been able to enforce its own rules during lockdown.
And Holyrood has taken a different approach to Westminster in a number of areas.
The first minister moved to make face masks in shops compulsory weeks before the PM's government did the same, while also retaining the "stay at home" message when Mr Johnson changed it back in May.
Source: Read Full Article