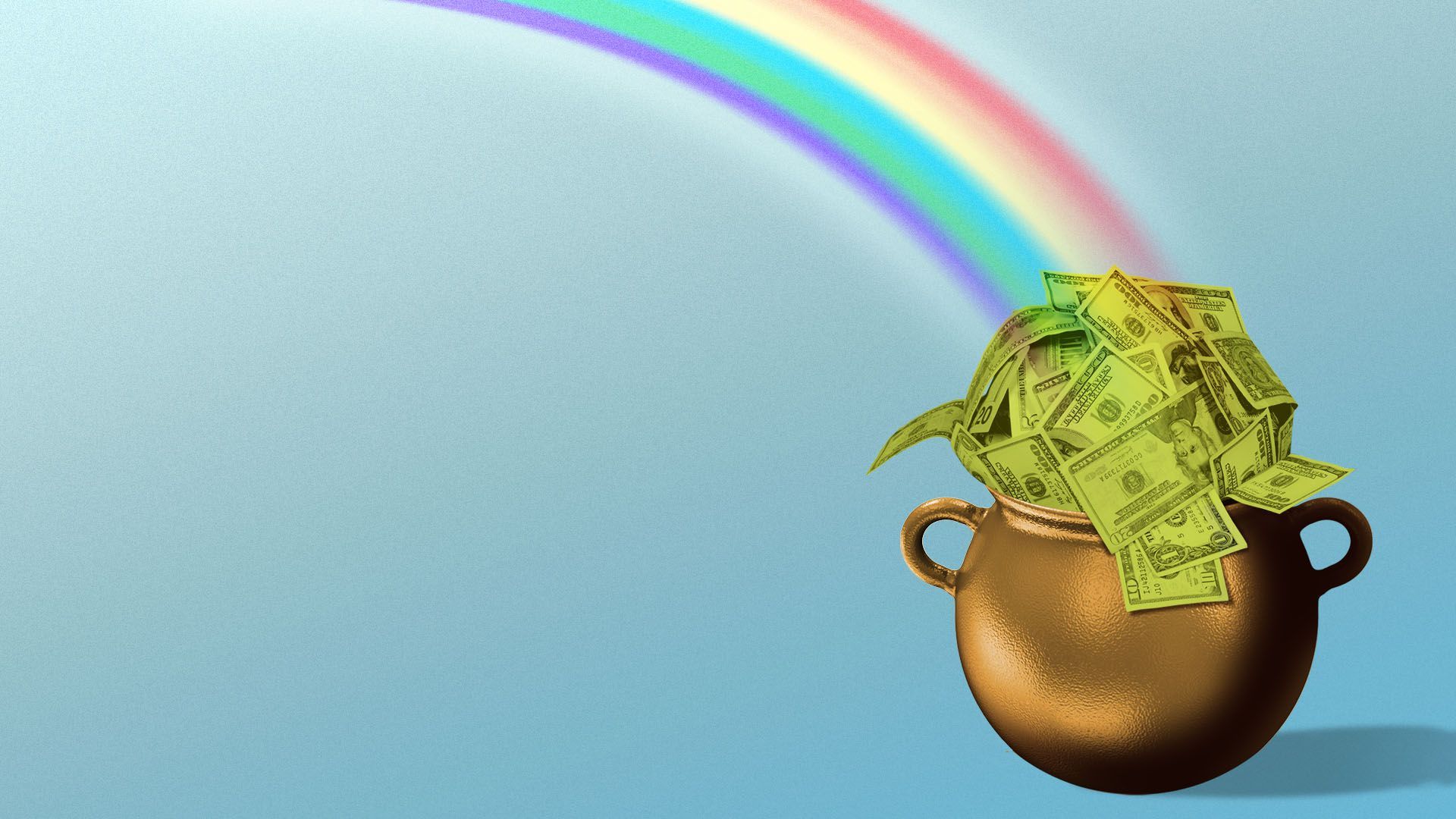 Illustration: Sarah Grillo/Axios
The Biden administration is aggressively defending its plan to invest $80 billion in the IRS to bring in an estimated $700 billion in new revenue, a memo obtained by Axios shows.
Why it matters: President Biden and his team view tax enforcement as one of the most politically palatable ways to help pay for their new spending plans, from universal preschool to free community college — especially in light of Republican criticism.
The memo shows the White House is coordinating its strategy with congressional allies and outside groups.
Collectively, they seek to dispel what they call "several pernicious myths" about enhanced reporting requirements.
Between the lines: The memo reads:
"Fact: This proposal does not mandate reporting of individual transactions to the IRS. … The president's proposal requires that banks report the most basic, high-level information on account inflows and outflows."
While Rep. Richard Neal (D-Mass.), chairman of the House Ways and Means Committee, supports the administration's proposal, he didn't include any new bank reporting requirements in his initial bill.
Conservative groups have seized on the plan by running ads against Democrats — and Republicans — claiming Biden plans to unleash an army of snooping IRS agents.
But, but, but: Simply giving the agency more money to hire more agents won't capture the amount of revenue the White House estimates is lost by Americans who underreport their earnings, known as the tax gap.
To close it, the Treasury Department needs new authorities, as well as cooperation from the banks.
Information-sharing would help it gather general information about account irregularities, such as an account showing $10,000 in income but $1 million routinely flowing in and out.
"Having this summary information will help flag for the IRS when high-income people underreport their income," the memo states.
The big picture: Democrats are increasingly divided about how much revenue they can actually raise to fund their new priorities.
A plan to capture some $700 billion from the pharmaceutical industry failed to pass the House Energy and Commerce Committee, when three centrists voted against it.
Go deeper: Treasury Secretary Janet Yellen weighed into the intra-party fight on Wednesday by asking Neal to include the new reporting requirements in emerging infrastructure legislation, the Washington Post reported.
"A reporting regime that is broad-based will better assist the IRS in targeting enforcement priorities on the high-end who accrue income in opaque ways," Yellen wrote in her letter to the chairman.
Source: Read Full Article