The head of a group of businesses collaborating to build ventilators says he's "never seen anything like" the effort being put in to help save lives in his 40-year industrial career.
Dick Elsy, chief executive of VentilatorChallengeUK Consortium, said the group was set to deliver an estimated ten years' worth of production in just a few months.
The group is made up of 15 firms including some of the biggest names in engineering and technology.
Airbus, McLaren, Ford, Siemens and medical specialists have all been involved.
The consortium is currently working on mass producing two types of ventilator at speed.
One of those, the Penlon Prima ES02, is the first new ventilator approved by the UK medical regulator in the fight against COVID-19.
The device, a simplified version of an existing Penlon machine, was given the green light by the Medicines and Healthcare products Regulatory Agency (MHRA) on Thursday.
The consortium is just one of the groups that rose to a challenge set up by the government over a month ago to help manufacture new ventilators.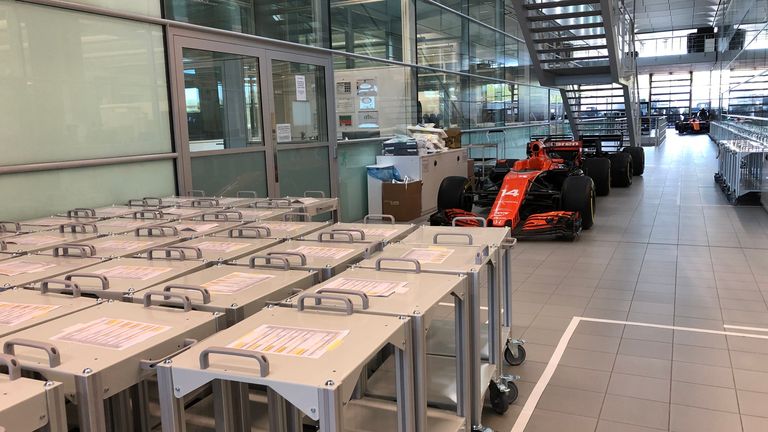 The government says it needs to increase the numbers of ventilators from just over 10,000 now to at least 18,000.
Normally only around 50 of these ventilators would be made a week.
The consortium has already delivered 250 of each and is scaling up its efforts with the aim of delivering thousands a week.
"We've got a dream team of engineering and industrial capability," Mr Elsy says.
"We've got the pace of F1 engineering, we've got the robust manufacturing processes of big companies and the exacting standards required or medical device manufacture all brought together in the consortium.
"It's been an extraordinary journey over the last month.
"We've achieved more in that month than it would probably have taken two years to do under normal circumstances."
Source: Read Full Article